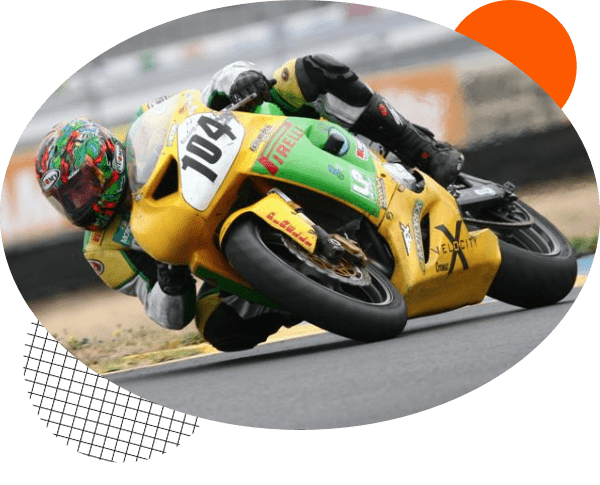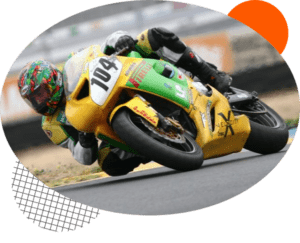 DevSixOne, originally started as a 3D printing and Product-Design shop (i3D) in 2011 on the heels of our widely popular "Intrinsic Triple Clamp" for Superbikes at the time. Over the years, it has evolved to become what it is today. We focus on only 2 or 3 projects at a time and in this way, we are able to deliver our best work for our clients. Furthermore, because of our network and contacts over 25 years in Silicon Valley, we often call-in heavy-hitters when needed to make sure we deliver beyond expectations.
Hands-on experience is the foundation of our approach to solving elusive business, marketing, and engineering challenges. After starting up several of our own businesses and putting our own net-worth on the line, the harsh reality of business, actualizing profitability and leading others has become a passion for us. Global business start-up experience, manufacturing/engineering, and working successfully in other cultures is the fuel of our unique perspective and insights. We enjoy sharing what we've learned and guiding others to implement insightful strategies that make a difference. More often than not, it will not go as planned out the gate, however, it is the commitment to the goal and the tenacity to not give up that yields a win.
Fun Facts: Employe #24 for Tesla Motors, 3D CAD manager, and co-inventor of 4 battery patents while competing in "Pro" Motorcycle Racing events in the states (AMA 600 SuperSport). It was the first venture into sales and marketing to attract sponsors, and convince them to give money in exchange for national exposure. Business is a competition and about winning. I learned a valuable lesson early; selling is easy when you are a winner and almost impossible when you are not.

Mechanical Engineer, PE #31341
Legal Status: Licensed Professional Engineer in Mechanical Engineering PE, CA.
Certificate No. M 31341 – Status is Current
Salesforce Consulting Partner (Provisional)
Bridging the gap between manufacturing and modern day CRM and MRP implementations.
California Polytechnic State University, San Luis Obispo, September 1990 – April 1995
DevSixOne | i3D : Founder
Santa Clara, California : October 2011 – Present
DevSixOne started under the name, i3D as an industrial design shop and mechanical engineering and prototyping (3D Printing/SLA) center committed to delivering 3D Printing services and product development solutions. The entire business was built and operated on top of Salesforce, with operations headquartered in Santa Clara and managed from a different country; we have built and shipped over 100k parts and a few products have hit the market. It has transitioned into what DevSixOne is today.
Parametric Manufacturing : COO
Santa Clara, CA : January 2016 –  November 2018
Awarded Best of 2017, 2018 & 2019 Machine Shop, Santa Clara. Responsible for business operations, sales, and marketing while implementing parametric processes of manufacturing, inspection, engineering, and DFM that resulted in an increase of throughput, capacity, reduced operational costs and inventory.
Howler Bar : Co-Founder
San Juan del Sur, Nicaragua : November 2012 – 2015
#1 Bar and Restaurant on the beach in a small surf town in Southern Nicaragua. We built this bar from the ground up by funneling the profits from i3D/DevSixOne into its construction and start-up costs along with a local partner 50/50. The bar spanned an entire block and at its peak, we had up to 28 employees. Profitability arrived around year one, however at year three, the risk was too high due to real estate corruption and we sold our 50% to our partner, who then paid us in full from the monthly profits of the bar itself over the following 18 months.   A great experience of not just starting-up a business in a foreign country, but also how the very business we created was the vehicle that paid us back in the end.
URFREE2BU –  Multi-Sport Adventures in Central America
Nicaragua: March 2010 –  May 2011
A quick start-up of an extreme adventure company focused on delivering a "Rites of Passage" for young men via a 2000km long mountain bike adventure through Central America without maps, GPS, or support crews. Check out the 21 Day Epic trailer and documentary on youtube.
SGI, Silicon Graphics Inc. : Customer Engineering Manager
Fremont, California : October 2008 – November 2009
Managed a SWAT team of the company's best engineers that provided new product development and engineering resources to the company's top ten accounts in the highly competitive industrial server and rack industry. Innovative solutions and out of the box thinking are the cornerstones to new products that land new business from customers like Yahoo, Amazon, Facebook, and Google. Also evangelize and lead the company with engineering process, infrastructure, and documentation such that new levels of engineering efficiency, information gathering/dissemination, and rapid response could be realized.
Validus Technologies, Inc. : Hardware Engineering Manager
San Francisco, California : September 2007 – September 2008
Responsible for spearheading the engineering efforts required to evangelize a biometric (fingerprint) authenticating credit card from gross prototype to pre-production. Out of the box product design visions, requirements-driven product development and demonstrated engineering expertise propelled the corporate legitimacy from an unknown start-up to working with the largest contract manufactures in the world (Flextronics, Hana, and IMI).
Tesla Motors : Sr. Mechanical Engineer & CAD Manager
San Carlos, California : May 2005 – November 2008
Employee #24. Provided leadership, innovation, and guidance in the detailed design and engineering of propulsion sub-systems and their integration into a high-performance electric automobile with a focus on packaging the 6831 lithium-ion battery pack and its composite enclosure into the vehicle. As CAD manager, was responsible for the entire US Vehicle CAD assembly/architecture as well as implementing best documentation practices, engineering standards, CAD design/modeling techniques, and CAD data management infrastructure.
inTEST Corporation : Sr. Mechanical Engineer & Co Engineering Manager
Sunnyvale, California : January 2003 – May 2005
Served as a leader in Project Engineering, Mechanical Design, Manufacturing, R&D, and Test/Evaluation for Prober Test Interfaces (PTI) under mentor Bill Brooks. Developed engineering standards and managing R&D projects for test interfaces, probe card docking using kinematic couplings with magnetic force, pneumatic control systems and complex electro-mechanical interconnect as well as the lead presenter for business proposals for high-density PTI Interfaces to customers in efforts to acquire new business.
JDS Uniphase : Mechanical Engineer
Santa Clara, California : November 2000 – November 2002
Design & document process equipment used for the development and manufacture of laser diodes, fixture/tooling needed for the high volume assembly of their respective packaging, and provide electro-mechanical solutions for testing.
Applied Materials : Mechanical Engineer
Santa Clara, California :  January 2000- December 2000
Lead Mechanical Engineer for the development of a front end wafer handling system in the Etch Transistor Gate Substrate and Wet Processing Division; responsible for design and fabrication of new tool mainframe, including selection and design of packaging/support equipment. Developed a patented concentric axis end-effector system for wafer handling in atmospheric environments coupled with the design of a laminar flow wafer transfer environment for ISO Class 10 applications; FEA Cosmos/M was used to save over $50K in prototype development costs of flow performance.
Membrane Technology and Research : Project Engineer
Menlo Park, California : August 1997 – January 2000
Project manager of multi-million dollar skid-mounted gas separation systems from concept to on-site installation and troubleshooting including all design and off-site fabrication of membrane system and sub-systems (refrigeration units, dryers, vacuum/compressor systems, control panels) within client specifications, quality control, and customer specification review. Systems were designed in accordance with ASME B31.3 and ASME Boiler & Pressure Vessel Code VIII, Div. I & II.
Nusil Technology : Project Engineer
Carpenteria, California : May 1995 – August 1997
Design and manage existing processes, equipment, and facilities used in the production of aerospace and medical grade silicone. Responsible for the re-design, construction, and automation of manufacturing equipment that included shear sigma mixers, two-stage vacuum systems, high-pressure extruders, control hardware, miscellaneous small mixing, and accessory equipment. Managed and worked side by side with 20+ machinists, welders, assemblers, and electrical technicians in the repair and fabrication of new equipment which included the delegation of tasks, training, and supervision.
Modern Machine Shop Magazine
Due to an FEA article written for Parametric Manufacturing, the lead editor interviewed Ryan Teixeira for a multi-page editorial in the August issue of the magazine in 2017 for his expertise in using FEA for DFM.
Award Winning Marketing
Transitioned a Mom & Pop machine shop into a relevant, modern day, Silicon Valley manufacturing company that receives a steady stream of leads very week, with zero oversight.
2 Start-Ups at once by funneling profits
In 2011, started a 3D printing company before the industry exploded, built it on top of Salesforce in the cloud, managed it from another country, within 8 months started funneling the profits into building a bar and restaurant on the beach in said foreign country.
AMA 600 SuperSport Professional Racing
Yep, that's me...in the pic; never in my life had I imagined that would be. Honored to have raced at the highest level in the United States. I discovered my talent, dedicated my entire life to it, sacrificed, worked harder than I ever had and is a great example of what's possible with hard work and a never give up attitude.
Biometric Credit Card
Championed a new, integrated biometric solution (hardware and authentication match) within six weeks of losing a ten month product development effort because a key supplier suddenly closed its biometric division.
Bi-Stable flexible display & UI
Conceived a custom bi-stable flexible display that transformed the nature of the product from a static display of 6 digits to an interactive handheld electronic device that performed beyond expectations.
Automation of Manufacturing Floor
Transitioned a manufacturing floor for the production of medical grade silicone from manual interfaces to a Distributed Control System (DCS) that created consistent lots needed for future government contracts.
ZIF Technology for inTest Corporation
Pioneered the development of Zero Insertion Force (ZIF) with micro actuation technology that led to new multi-million dollar business opportunities previously unattainable.
Co-Inventor of 4 Tesla Motor's Battery Patents
US7671565B2, US20110091760A1, EP2008354B1, US20070218353A1
Changing the Automobile Industry
Member of a 9 person team responsible for the innovation of a safe Lithium-Ion Battery Technology that changed the automotive world's view of electric vehicles and battery technology feasibility.
Engineering Mentor
As a very early employee, mentored the young engineering graduates from Stanford, MIT and Berkeley in the practice of mechanical engineering and business ethics.